Evangelism in Maromi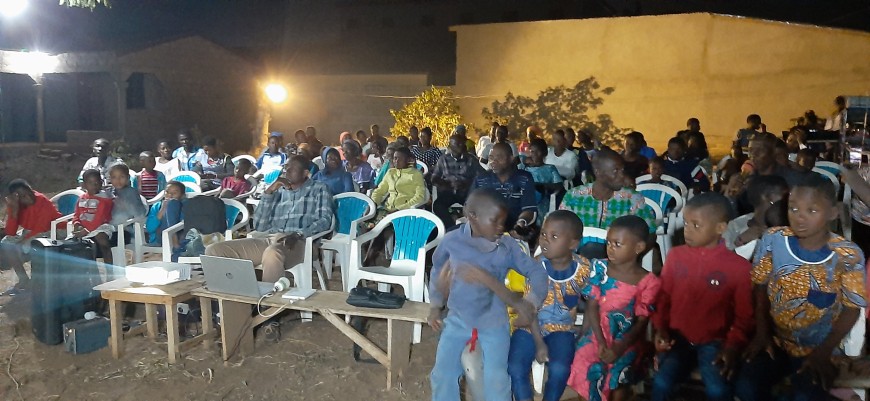 31 dec 2022
Maromi was once a small village outside Atakpamé but it has now become a suburb of Atakpamé. It is a rapidly developing area with many new buildings and is also near the site where the new Bible Institute will be located. In this neighbourhood, the EGCT has a small church plant, but for several months now, very few folks have been coming to the services, and the elder who used to preach there every Sunday became so discouraged and even decided a few weeks ago to temporarily stop services.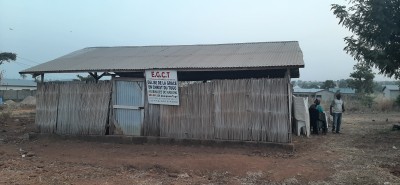 This made the other churches realise that they had not supported this little church plant enough in recent years! After meeting with the other elders, it was decided to organise evangelism in the Maromi area between Christmas and New Year's Eve. Prior to these three days, our Agbonou congregation set aside three days for prayer and fasting. Prayer: because without God's help, any evangelistic activities would be useless!
A group of members from the other EGCT churches came to help doing door to door in the mornings, speaking to people and inviting them to the meetings in the evening. In the evenings, an African film was shown, in three parts, telling the story of a couple who came to faith from a Voodoo background. After the film, the Gospel sounded each evening, in the open air. Please join us in praying for fruit, and that people from the neighbourhood will join this small church.
(Updat April 2023) Apart from this event between Christmas and the New Year, which unfortunately did not result in more people attending the church services...it has also been decided to start a children's club in the church. At this moment one of our church members, who is a builder, is working on cementing the floor of the church, without which a children's club will be very messy indeed. We ask your continued prayers for this tiny churchplant. We long for it to become a place where Christ is worshipped by many!