The needs around us...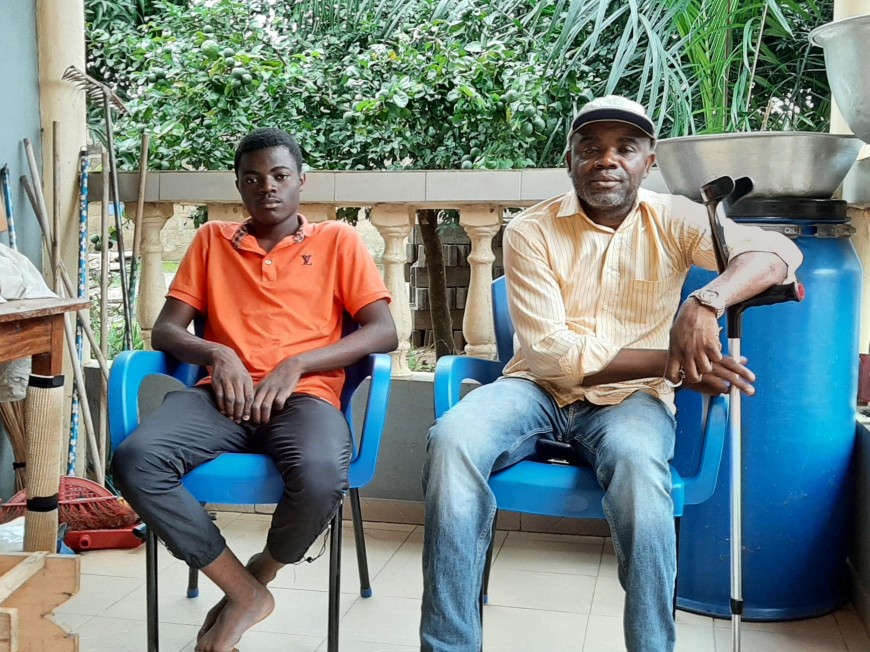 24 nov 2022
Last year, we were able to help fund the medicine studies of Espoir, one of the young people from our congregation. Espoir unfortunately did not pass his first year of studies. We are grateful that he has since been accepted into the state nursing programme. And although there are less costs associated with this study, it is still byond the means of his family. We therefore intend to support him with 75 euros a month this year too. With this support Espoir will also be able to attend the services in our EGCT congregation in Lomé. This congregation is far from the city centre and our denomination loses many students who move to Lomé simply because of not being able to pay the transport to this church.
Besides this help to Espoir, we are grateful that, this past year, we have been able to help many other friends, church and family members at times when some extra financial help was essential for them!
Togo is among the 20 poorest countries in the world....and many people around us live in poverty! We are grateful that we are often able to help. Helping is not always easy....sometimes there are situations that make us wonder: what is wise? We always aim to avoid making people dependent, and only assist when there are unforeseen or one-off important expenses for a family.
Here are some examples of how we have been able to help in recent months:
we helped pay for surgeries and/or hospital bills.
we helped our girl across the street get her identity certificate arranged. (Some children were never registered and if there was never enough money, a person may not have a birth certificate at the age of 18. However, without this paper, it is impossible to ever get further education or find a job).
we were also able to help widows and orphans; from our church and the children of Alex's late uncle who also lost their mother a few years ago.
we have helped young people travel to Lomé to take part in an entrance exa for college/university.
Alexandre also always knows exactly which families are struggling to buy school supplies for all the children again. Bags filled with school supplies are very gratefully accepted!
this holiday season we brought a bag filled with groceries to a few families.
and then the many times we help people with 30 or 50 cents to enable them to take a motor taxi home, and so avoid a one or one and a half hour walk.
We are not sharing this to tap ourselves on the shaulders....but just to make you aware that this is very much part of our daily lives. We cannot turn a blind eye when we see real needs. We are also very grateful to God for His provision and so we have only been sharing from His abundance to us!
We are sharing for two reasons: Firtly, the full monthly amount for Espoir's study has not been reached yet and secondly we sometimes wish we could do more.
If you would like to help us helping families in Togo, where we see strugling families around us, please transfer your donation to our UFM project account. (indicating it is for 'emergency support')