Alexandre's International contacts....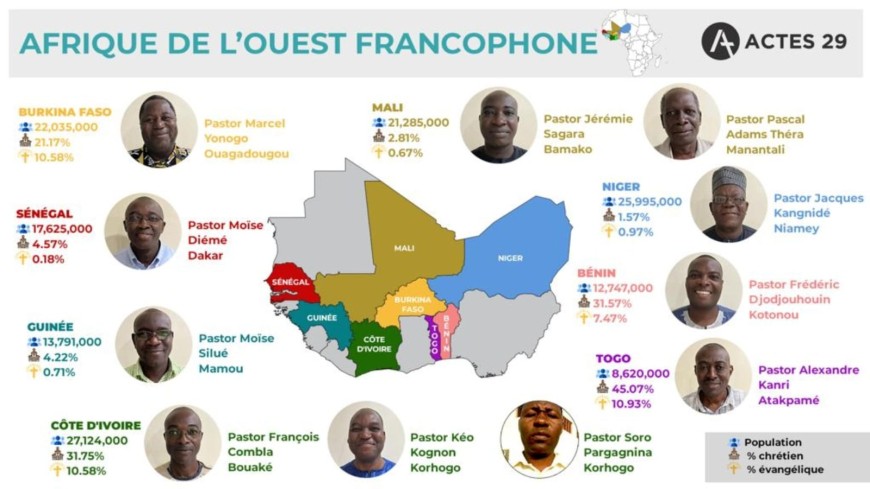 30 aug 2022
While studying in Brussels, Alexandre came into contact with a whole network of contacts within the French-speaking christian world. In recent months, these contacts have prompted a lot of additional work for Alexandre. For instance, he was asked to write a recommendation for a newly published and recently translated book, by Conrad Mbewe (aka the 'Spurgeon of Africa'). Alexandre took his time to read this book on ecclesiology carefully....not only to write the recommendation, but also because its content will be teaching material for the Institute in due course. It is an important book, written from and for the African context.
Alexandre also received an invitation to an 'Acts 29' conference in Ivory Coast. Acts 29 is a network of pastors and churches who aim to encourage the start of church planting among established churches. Since this conference, last August, Alexandre is the 'Togo representative' of Acts29. Alexandre has already spoken to many Togolese church leaders about Acts29. He hopes that all these contacts will give him opportunities to promote the need for pastors/ church planters to receive proper theological education. The Acts29 conference also brought Alexandre into contact with Bible Institute directors from other West African countries. Hopefully these contacts will also prove to be useful for the Institute in Atakpamé in the future.
Finally, Alexandre got in touch with 'Publications Chrétiennes'. Through these contacts, he is currently helping to distribute 1,000 book sets for pastors. Each book set consists of 37 theological books...which pastors can buy for 100 euros. No fewer than 27 elders and pastors of the EGCT will also receive such a set on 29 October next. Please join us in praying that these books will be a rich blessing to these elders and through them will also lead to spiritual growth of the EGCT churches?