UFM
UFM
The aim of UFM is to support local churches in their missionary task! At present UFM supports 90 churches that have sent out a total of 200 workers to 35 countries. For more information please visit the UFM website , or watch this interview with Michael Prest, the Director of UFM.
UFM is based in the UK. Many of the UFM staff worked overseas themselves and have experience in cross cultural living. We are grateful for their practical support, their prayers, the zoom-prayer meetings and the recent visit of William Brown!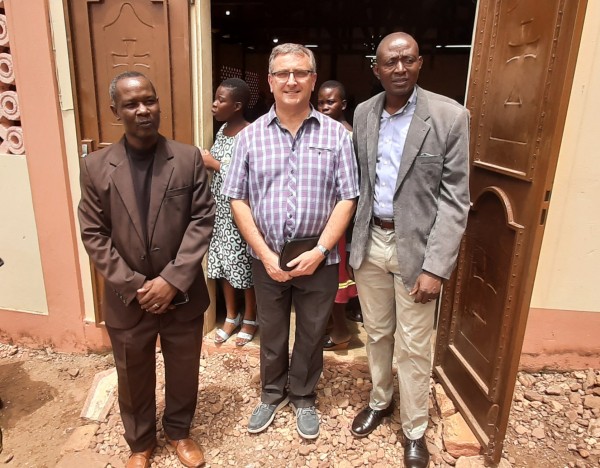 As a couple we have not been 'sent out' in the traditional way. Alexandre serves his home church.... However, we both know ourselves to be called by the Sender to serve Him, in His Kingdom, here in Togo. In addition, the church in Togo is not able to support us financially. We are therefore dependent on support and gifts from family, friends and churches in Europe. We are very thankful that we have been back in Togo since one and a half years, and thank God who, through your gifts, provided for us!
4 corners
3 Keer per jaar geeft UFM een magazine uit vol met achtergronden en verhalen vanuit de 4 hoeken van de aarde.
Download het gratis hier.